Most influencers use affiliate links to make money, and 4 years ago, it was great. But currently, people are fed up with hearing "Link in Bio" or "link in the description", and they don't click.
So, if you are an influencer looking for new ways to make money through the channels you use.

Then you landed in the right place.
In this article, we share with you 7 new ways to earn money as an influencer based on channel (platforms) type.
Influencers Based On Channels Types
Before we begin the list of ways, we need to define the influencers based on channel types.
Social Media Influencers – Posting photos and short videos on social media is the most common way for influencers to share. Social media influencers use platforms like Instagram, Facebook, and Twitter to share their content.
YouTubers – Also known as Vloggers, share their thoughts and opinions in videos. They use platforms like YouTube and Twitch to connect with their target audience.
Bloggers – These influencers share their personal experiences, opinions and product reviews on a particular topic using their dedicated websites. They can also provide professional advice to their target audience in the form of articles and blog posts etc.
Instead of wasting your time, I like to share ways to earn money on Instagram as an influencer.
7 Tried & Tested Ways To Earn Money As a Influencer
We are sharing with you 7 ways to earn money as an Influencer. It doesn't matter whether you are an Instagram or YouTube Influencer, you can use these methods to earn money.
1.
Social Media Sponsored Posts
Paid sponsorship posts are one of the most popular ways for influencers to make money from social media. This is when a brand pays you to promote them through your Instagram posts. Typically, you (the influencer) have a personal brand and a good follower base of your own.
How do social media sponsor posts work?
The first step is that when an influencer finds a brand in their niche that they want to sponsor, they can charge a certain amount for creating an organic post that showcases the brand's products or services.
In this way, the influencer brings the brand to the audience and gets paid by the brands.
How to find a brand to work for?
Basically, if you are a mid-tier Influencer, there is a higher chance that brands will find you. But suppose you're going through the micro-influencer stage. In that case, you can look for brands that operate on a similar niche and values, so your audience won't feel like you're "selling out".
Generally, you can easily tag them in your posts. For example, if you are a fitness influencer, you can tag brands that sell supplements and gym equipment. If your post gets interaction from the brand after that, you can directly contact them to make a deal.
If that doesn't work, you can try another way, get yourself listed on one of the many influencer marketplaces and platforms to increase your chances of being discovered.
2.
Monetize Short Videos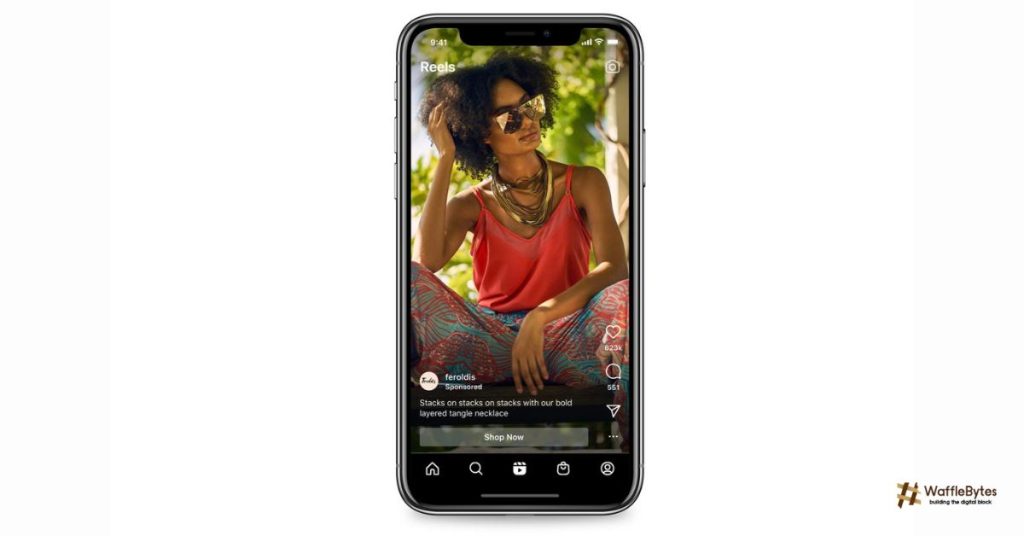 After youtube video monetization, you could easily make money on Instagram and Facebook similarly by in-stream video ads in your video content (Instagram Reels).
Your earnings would depend on the number of views your video gets. Here the aspect is that you will only get to keep 55% of the revenue generated per view on Instagram and 50% on Facebook, as informed by the Instagram business.
How do I monetize Instagram Reels?
Start monetizing through In-stream video ads by turning on the monetization setting on your Instagram account in a few easy steps:
Note: Instagram video monetization is on testing, so you can find this in a few countries.
Step 1: Access Account Settings, click on Creator and select In-Streaming Video Ads.
Step 2: Click on Get Started. Go through the terms and agreements and navigate to Allow Monetization.
Step 3: Post videos as usual and start earning money.
3.
Create Own Product Line
Creating a product line is about believing that followers confide in an influencer.
An influencer can collaborate with a manufacturer and create a unique product line. Many creators and influencers pick out this option as it does not take a lot of effort and time, and Influencers only have to tell their followers.
For Example Debasree Banerjee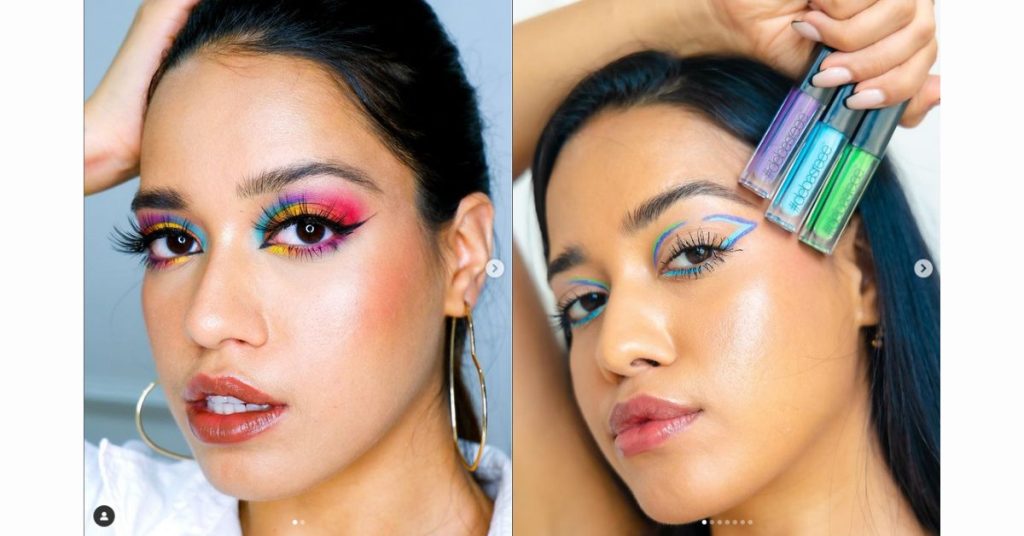 Debashree is a famous Makeup Artist and Beauty Influencer with 306K followers. She is known for her creativity with multicoloured eye makeup. She outdid behind by launching her own beauty brand named #debasreee. It is a gender-fluid, experimental and conscious beauty brand.
How to start your own product line?
Analyze your niche, like why people follow you and what things they like in you. If you are a fashion enthusiast content creator, you should choose a product line that sells clothes with your designs for your fans. To do this, you just have to contact the manufacturers who design the clothes.
4.
Selling Personal Merchandise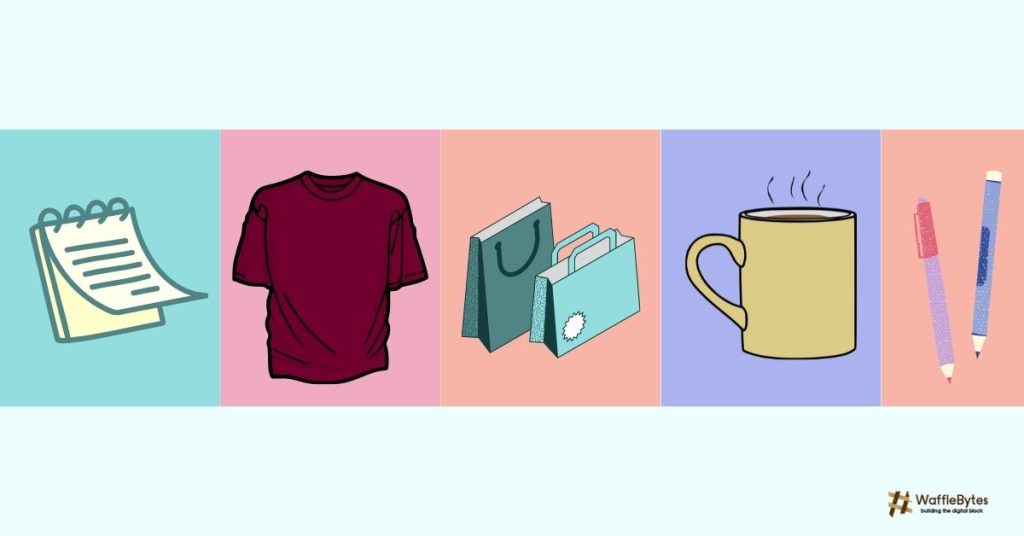 For any influencers, there is nothing more gratifying than seeing an army of fans show up to support your brand by wearing your merch.
Such fans are a blessing. And if you want to strengthen your bond with them, then creating and selling your own merchandise should be at the top of your list of primacy.
Wearing T-shirts with pictures and slogans that represent you gives your fans an opportunity to connect with you and advertise their love to anyone who pays attention.
It can be accessories, backpacks, posters or coffee mugs. Merchant makes your brand a part of people's lives. And Influencers can make money from it.
How to create your own merchandise?
Analyze Your Audience

– First, analyze how fans interact with you, on which platform are they most active Instagram, TikTok or YouTube? If your followers become overly engaged on Instagram, it means they are teenagers and Gen Z.

Choose Products Wisely

– Now that you have an idea of what your fans want and their age, the next step is to create products that they can digest. For Example key chains, t-shirts, coffee mugs, phone cases etc.

Design Your Products

– Designing your products is a great way to express your creative spirit while creating something your audience will love. You can check out websites like Design Crowd and Behance for ideas and inspiration.
5.
Create/Join Influencer Networks
An influencer network is a platform where influencers and brands can connect and make deals online.
If you are tired of mailing brands to get deals.
Joining/building an Influencer Network can be a great way to meet new people, get more brand deals, and learn and make money from the Influencer Network.
Basically, this type of network can be WhatsApp Groups, Influencer Marketplaces, and Online Communities.
The major benefits of joining an influential network are:
In this group and online communities, you'll find brands that want to enter into annual agreements with influencers to promote their products and services.
6.
Fan Funding (Donations)
Fan funding is similar to crowdfunding, as an Influencer, you are contributing your voice to the internet without forcing your audience to pay.
So, if you are offering good quality content, your audience might be inclined to support you on an ongoing basis.
some popular ways to get fan funding:
YouTube's Super Chat

: Super Chat is a feature that is used when going live on YouTube. It lets you create a tipping jar for your visitors to donate to whenever they feel like contributing.

Patreon

: Membership platform that makes it easy for creators to get paid. Fans can subscribe to their favourite creators for as little as a dollar a month and receive special rewards.
7.
Build Your Own Online Shop with HYPD Store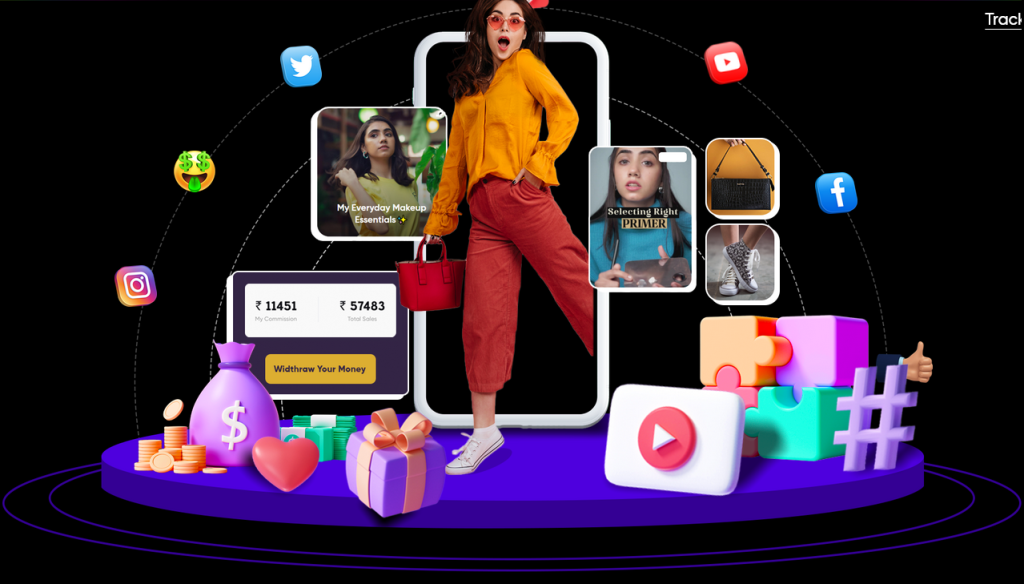 HYPD Store is a social eCommerce platform based on content creators. HYPD lets influencers create their own custom online shops.
This is a great opportunity for an influencer approach because you don't need to advertise, you just need to choose the products and upload your picture with them.
According to HYPD, if you have 100k followers then there are chances you can earn 2.5 lakhs per month.
In Conclusion
Thanks for reading our article. We hope this method will help you to make money as an influencer.
You can reach out to us if you struggle to maintain and grow your social media accounts. We are currently handling 17 verified personality accounts on Instagram and Facebook.